Back
Event Detail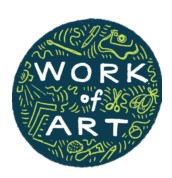 27
Sep
06:00 PM - 08:30 PM - US / Central
Work of Art: Career Planning, for Rural Artists
Elevate Business HC
https://startupspace.app/detail-normal-events/35025?b_link=event_type%3Dupcoming%26is_group_search%3D%26search_date%3D%26search_group%3D238%26search_industry%3D%26search_interest%3D%26search_latitude%3D44.977753%26search_location%3DMinneapolis%252C%2520MN%252C%2520USA%26search_longitude%3D-93.2650108%26search_radius%3D50%26search_title%3D
event details
Where do you want to be both artistically and professionally? Learn how to define your values, identify key choices and develop a plan to achieve your career goals.

additional information
If you have questions, contact Dominic Facio at 218-998-4037 or dominic@springboardforthearts.org.
Learn more about Springboard for the Arts.


special instructions
Please click "Reserve Ticket" above and complete the registration on Springboard for the Arts events website to join the workshop.
This workshop will be held on Zoom. It will not be recorded.
Cost: Free
Date and Time
Tue., September 27th, 2022
06:00 PM - 08:30 PM - US / Central
Location
Online Event, Minneapolis, MN
Interests
Arts & Entertainment