Back
Event Detail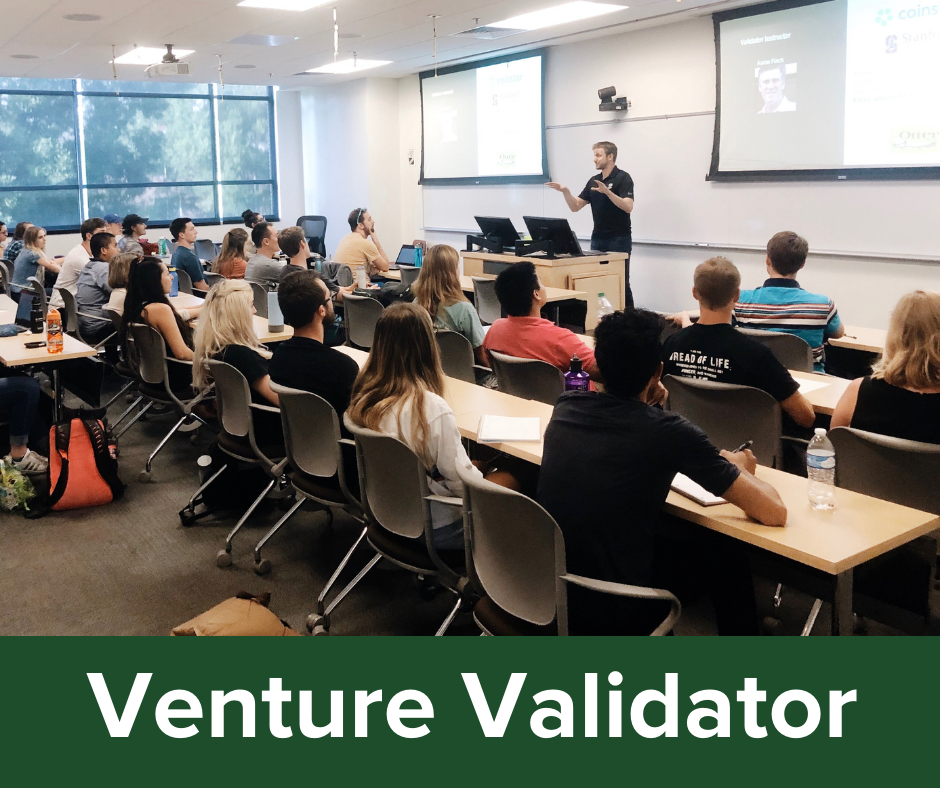 08
Nov
12:00 PM - 01:30 PM - US / Mountain
CSU Venture Validator Cohort 16
Colorado State University
event details
Cohort 16 of the Venture Validator will take place Mondays and Wednesdays from November 8-17 at 12:00pm - 1:30pm.

The Venture Validator is a free program, open to all, where aspiring entrepreneurs meet twice a week for two weeks to test out their new business concepts. With the support of seasoned mentors and coaches, students conduct customer discovery and market research, create a business model, analyze their competitive landscape, prototype products and ultimately pitch their ideas with the goal of launching successful ventures.
This intensive process is a necessary step in the entrepreneurship experience and ultimately sets businesses up for success, providing the knowledge needed to grow a venture while avoid common pitfalls and frustrations.
The Venture Validator is led by people who have been through the real-world trials of creating and running their own companies. Their experience and insights will help you grow your business as they provide the tools, resources, and guidance you need to be successful. Institute for Entrepreneurship mentors help deliver this interactive workshop.
special instructions
This event is offered in a combined online and in person format.
The Venture Validator will be held in room 220 of the College of Business at Colorado State University. The street location is: 501 W Laurel St, Fort Collins, CO 80523. Park in the pay to park lot at the Lory Student Center or on Sherwood street for up to two hours free.
If you opt to join online, you will receive details for how to join a couple days before the first session.
Date and Time
Mon., November 8th, 2021
12:00 PM - 01:30 PM - US / Mountain
Location
Venue, CSU College of Business, West Laurel Street, Fort Collins, CO
Interests
Business Setup
Business Support Organizations
Small Businesses
Organizational Planning & Development